NUSSC is notorious for sending it large every Christmas and Easter, when we head to the Alps for a week of shredding and tomfoolery.
Whether you're more interested in aprés than air-time, wear hand-me-downs or Canada goose, we can guarantee one thing: you will love every second. 2018 has been our biggest year yet: 1300 Newcastle students hit the slopes last Easter. Not to mention insane DJs, bottomless brunches, glitter boobs and beards all going on at Rise Festival last Christmas, and all at disgustingly low prices. Have we got your attention yet?
Last Christmas Trip was MASSIVE, we headed to Les 2 Alpes for Rise Festival and it went absolutely OFF! Safe to say NUSSC left a memorable impression on the mountain: Craig David, Bicep, Solardo, My Nu Leng and Paul Woolford absolutely killed it in the Arena, we smashed every après at Pano Bar and the neige could not have been more perfect. We prayed to the powder gods and they didn't half deliver.
But the trips of last year are behind us. Your goggle tan is fading, your hands are feeling empty for the lack of the infamous beer peche and your legs are going soft without the dancing and skiing. And that's just sad so... What's next?
Chrismas trip is fast approaching ladies and gentlemen...prepare to splurge your savings on this one, it's what Jesus would have wanted.
Any questions?
Contact us at trips@nussc.org
XMAS TRIP 2018
Resort drops, après info, event news – never miss a thing! Like us on Facebook to stay up to date with trips and all things NUSSC
See you on the mountain x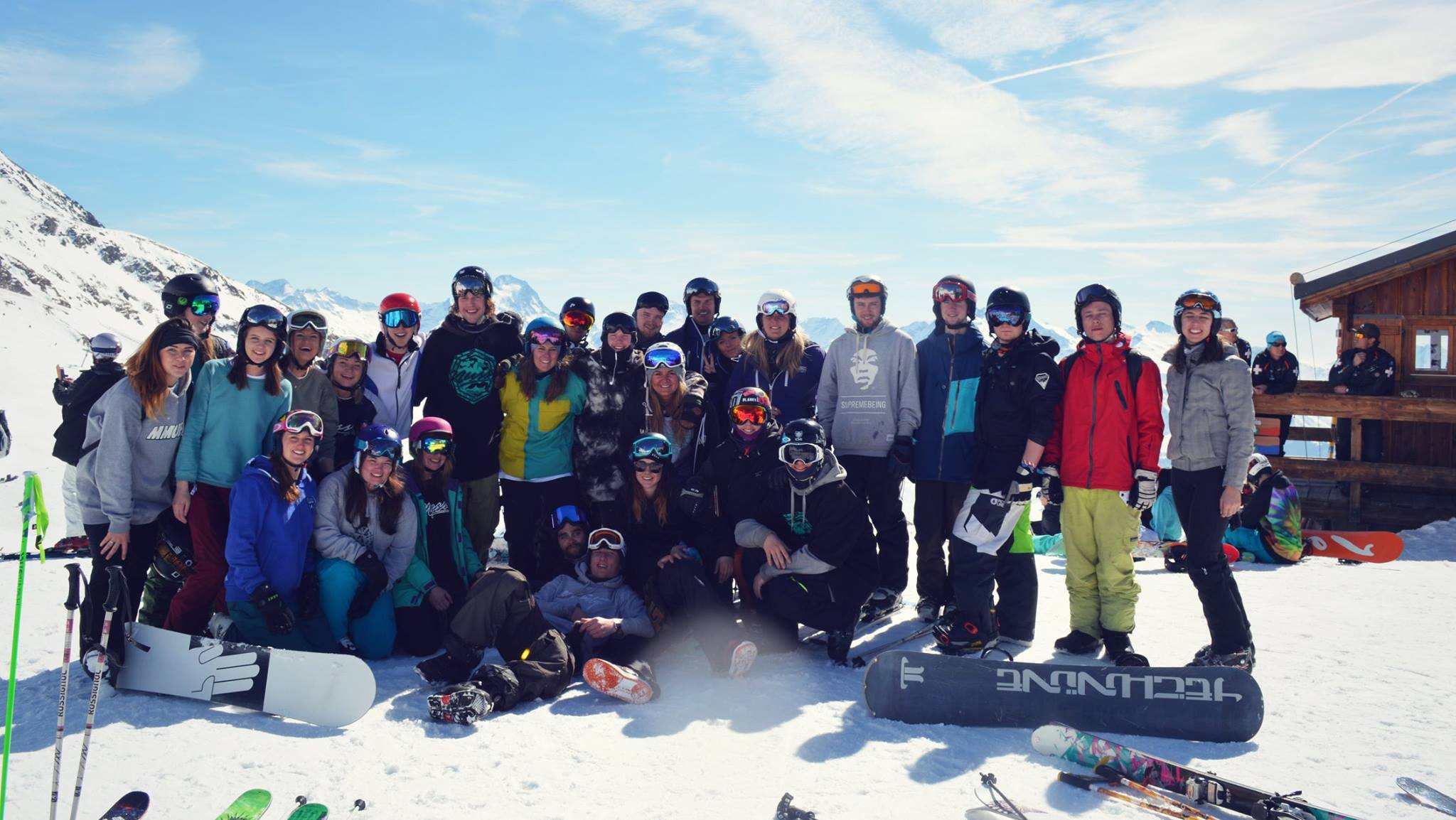 SOUND LIKE YOUR CUP OF SKI?
To come on any of our huge overseas trips you need to be a member of NUSSC on the NUSU website. Do it now to avoid being chased by our Secretary later in the year...