NUSSC is notorious for sending it large every Christmas and Easter when we head to the Alps for a week of shredding and tomfoolery.
Whether you're more interested in après than air-time, wear hand-me-downs or
Moncler, we can guarantee one thing: you will love every second. Easter 2019 saw us head to Avoriaz for the first time where 1300 of us tore up the slopes with a pond skim, igloo party and pool party as well as insane après, DJ takeovers and massive nights out. Not to forget we also hit up Val Thorens at Christmas for the huuuge VT takeover! And all that disgustingly low prices. Have we got your attention yet?
Our Last Easter Trip was absolutely MASSIVE. We took it up a level as we headed to the beautiful Avoriaz in the Portes du Soleil for some of the best skiing France has to offer. A unique resort meant a unique week of events both on and off the slope, all of course along with the insane sounds of DJs such as Ed Solo, Benny Page, DJ Luck and MC Neat, and Patrick Nazemi. Want to see what we got up to? See the photos here and the edit
here.
Just before Christmas we headed back to the incredible Rise Festival! Mulled wine in hand as we braved the high winds, NUSSC went large with Chase and Status (DJ set), Solardo, Michael Bibi and Horse Meat Disco to name a few! NUSSC also benefited from our exclusive takeover night and club meal and we managed to win ourselves some prizes at Bongos Bingo! Photos and edit coming soon! But the 2019 trips are behind us. Your goggle tan is already fading, your hands are feeling empty for the lack of the infamous beer peche and your legs are going soft without the dancing and skiing. And that's just sad so... What's next?
The legendary NUSSC Easter trip is only a few months away! On 2nd April 1200+ of
you will be joining us as we head to an old favourite of ours ALPE D'HUEZ for the best week of your lives. Think new venues, huge artists, crazy events and (hopefully) a whole lot of snow. BOOKING IS NOW LIVE IF YOU HAVE EXISTING CREDIT WITH WASTELAND, AND GOES LIVE FOR THE REST OF YOU KEEN BEANS IN JANUARY. Head to the facebook event here for all info!
The powder will be deep and the hangovers will be long so prepare to splurge your
savings.
Let's make the trips this year MASSIVE
Any questions!
Contact us at trips@nussc.org
EASTER TRIP 2021- ALPE D'HUEZ
Resort drops, après info, event news – never miss a thing! Like us on Facebook to stay up to date with trips and all things NUSSC
See you on the mountain x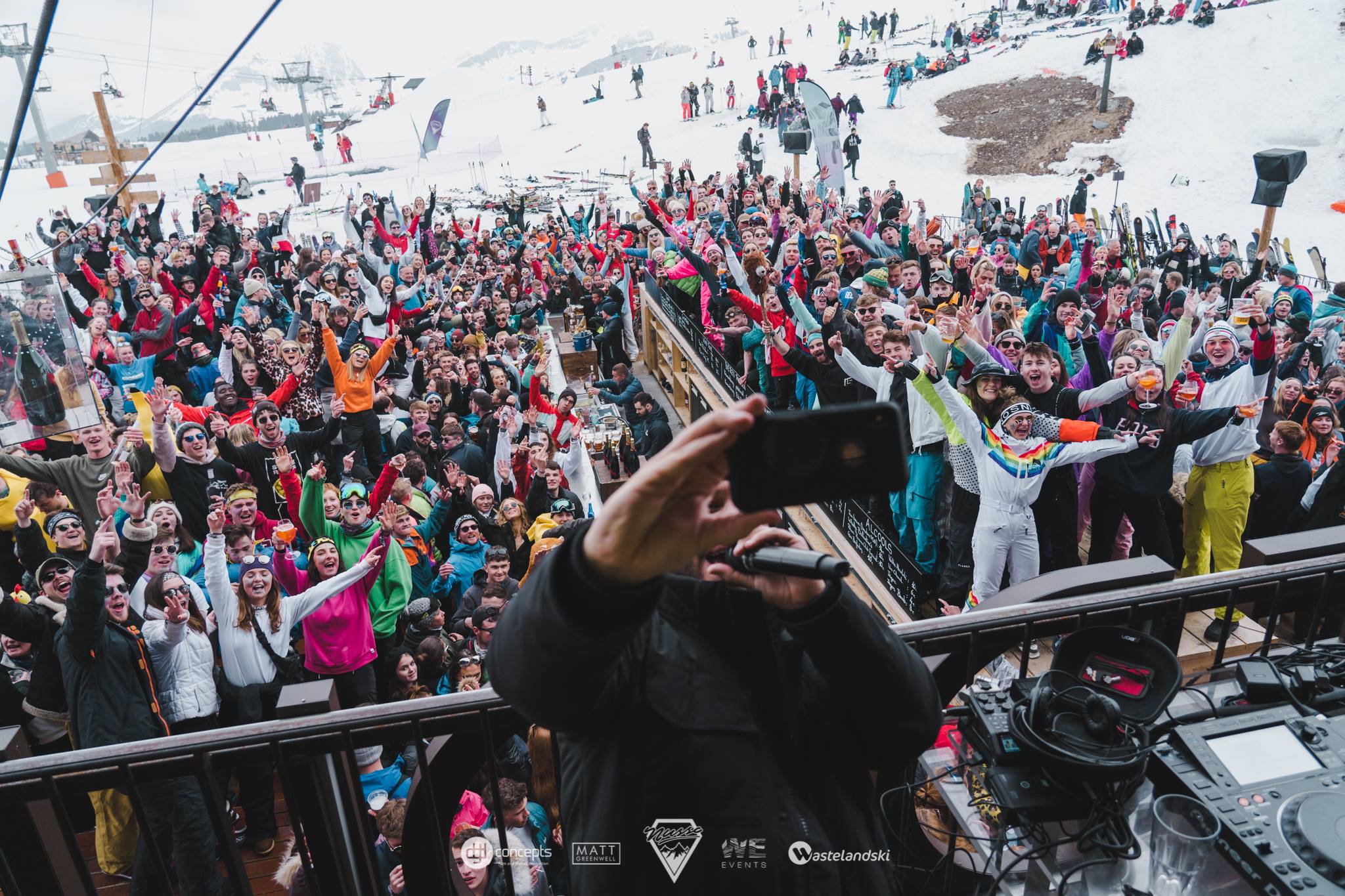 SOUND LIKE YOUR CUP OF SKI?
To come on any of our huge overseas trips you need to be a member of NUSSC on the NUSU website. Do it now to avoid being chased by our Secretary later in the year...